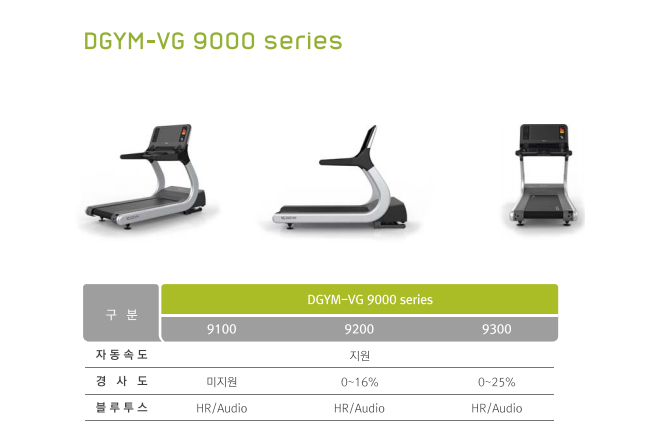 Items

DGYM-VG 9000 series

Motor

3.0H.P AC Servo

Speed

1.0 ~ 20 km/h

Incline

0 ~ 16 % INCLINE

Monitor

23inch touch screen

Weight

250 Kg

Max. Load

220 Kg

Dimension
( L x W x H)

2150 x 940 x 1650
Touch screen
​
FULL HD large LED
​
We have improved the convenience of treadmill operation by installing 23inch Full HD touch screen​.
Dual-Operating System
You can easily operate treadmill with touch screen pannel, analog switch and two toggle lever in front of yourbody.​​
Android operating sysyem​
We applied Android platform, for Anyone who enjoy digital
entertainment contents can easily operate on a treadmill.
You can very easily log-in for using treadmill contents with NFC band, before registering your private information on the internet, tagging on a tag area.
​